Welcome to Dandy Don's HomeMade Ice Cream
Planning A Party? served in one hour or less
About Our Prices
Prices vary for each event depending on your needs. Please call us at 818 994 0111 to discuss your event—we'd love to fax or e-mail you a Dandy Don's HomeMade Ice Cream & Sundae Bar Catering proposal. There's no obligation until you confirm your event.
---
About Us
At Dandy Don's HomeMade Ice Cream we make our award-winning, super-premium ice cream almost everyday (we never rest!) and sell it to over 150 Southern California fine restaurants, hotels, country clubs & markets. Simply, ice cream is our life.
---
About Our Scoops
Dandy Don's HomeMade Ice Cream scoops are a generous 4oz portion (about the size of a tennis ball) and served in an 8oz paper cup. You'll have plenty of room for the 10, 20, or 35 toppings of your choice—all you can put in a cup. And guests are welcome to come back as many times as they'd like to get more toppings (just as long as they use a spoon!)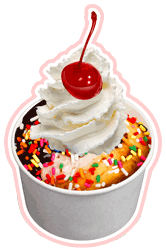 Dandy Don's is the Pop-Up Ice Cream Shop. We bring the ice cream parlor to you! No one else caters an ice cream social quite like Dandy Don's HomeMade Ice Cream.
For starters, we make our own super-premium ice cream. We bring up to a 35 delicious toppings and sauces. Our servers are super-friendly. We pre-scoop the ice cream for fast, easy service. We can serve 100 sundaes in under an hour. We bring a decorated booth that adds to your party's atmosphere. And we clean it all up when we're finished. No fuss, no muss. You won't find ice cream and service like ours anywhere else.
About Our Flavors
We've found that the simpler flavors—Vanilla Bean, Chocolate and Cappuccino Crunch—are the most popular for creating sundaes. Please ask if you'd like more and different flavors. We also have Strawberry, Banana (it makes a sundae taste like a banana split), Coffee Espresso, and Raspberry Sorbet (made without any milk or cream).
---
About Our Toppings
Our delectable toppings are offered as Top 10 Toppings, Top 20 Toppings, or a Deluxe Setup of 35 Toppings. …[More]
---
About Our Servers
One server can usually serve a party of up to 100 sundaes in one hour or less. Our servers are the best in the business-friendly, courteous, and Dandy Don's HomeMade Ice Cream experts! They're there to help make your event simply memorable.
---
Get Price Quote
To get a price quote for your party CLICK HERE, just give us a call at 800 DANDY DON or 818 994 0111 and our Catering Department will help create the perfect party package for you.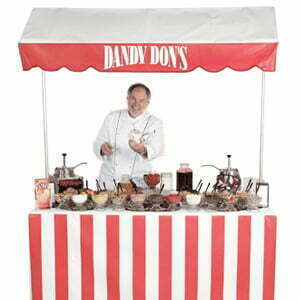 The Original Sundae Bar
Step right up and get a hot fudge sundae . Need 150 sundaes? We'll bring 150 delicious sundaes and a wide assortment of toppings to go with them!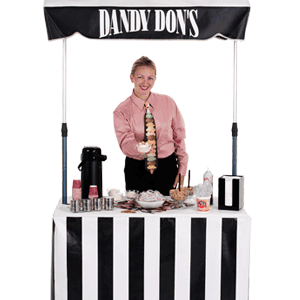 Black & White Booth
This is our formal booth for clients who prefer black & white stripes to red & white. Our servers can wear black pants, a white dress shirt, and an ice cream tie.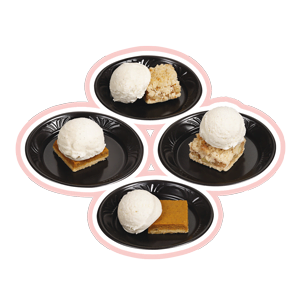 Pies a la Mode
Our servers place a scoop of Dandy Don's HomeMade Vanilla Bean ice cream on top of a slice of apple crumble, pumpkin pie, or a brownie.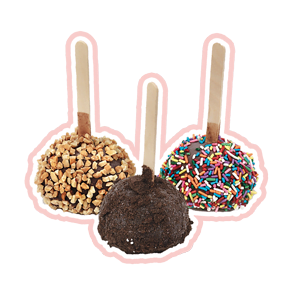 Scoop-On-A-Stick Bar
These are 3-ounce scoops of ice cream frozen onto wooden sticks. Our server dips them in chocolate and rolls them in nuts or sprinkles. You choose the flavor (or flavors) of ice cream. Recommended for parties of 100 or fewer.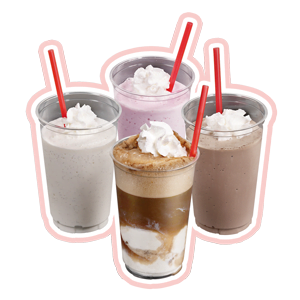 Root Beer Float / Milkshake Bar
Our servers pour root beer or cola over two scoops of vanilla bean ice cream in a tall cup. Milkshakes are blended in front of your guests with your choice of ice cream.
What People Are Saying About Dandy Don's HomeMade Ice Cream
I use Dandy Don's ice cream because I know the man who makes it, I like the man who makes it, and I trust the man who makes it. And besides that, it's the best-tasting ice cream around.

David May
The best ice cream made by mortal man.

Juan Hovey
The reason we like it is because all the customers love it.

Javier Partida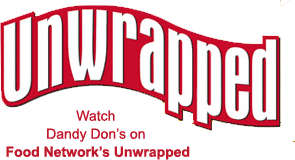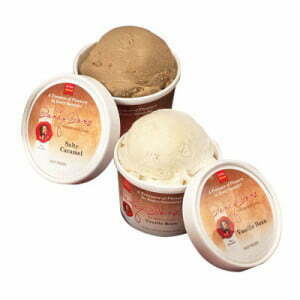 Award-winning
Ice Cream Half Pints
The "Just-Right" Size!
Perfect for Craft Service, Caterers
and carry-out retail.

Call to Order!
Having a Super Bowl party? Want it to be the BEST on your block?We have the answer… A Dandy Don's D.I.Y. Sundae Bar!!Available for shipping or pick up from our factory, we provide everything you…
We are thrilled to be part of the prestigious LA Art Show Opening Night Premiere Party! We will be serving our delicious Dandy Don's HomeMade Ice Cream Sundaes, alongside Bel Air Bar & Grill,…
We had a fantastic time today catering Essex Realty Management's Holiday Party! Our professional and friendly staff brought 200 delectable Pies a la Mode to the Ventura location, and Essex…