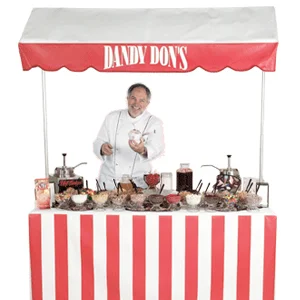 About Our Prices
Prices vary for each event depending on your needs. Please call us at 800 DANDY DON or 818 994 0111 to discuss your event—we'd love to fax or e-mail you a Dandy Don's HomeMade Ice Cream & Sundae Bar Catering proposal. There's no obligation until you confirm your event.
Online Inquiry Form
You can also fill out our online contact form with your event details.
We will contact you within 24 hours (Monday – Friday) to discuss your event and give you a price quote.
*(denotes required field)